Admin has access to the advanced reporting on our dashboard. Daily, weekly and monthly reports are available.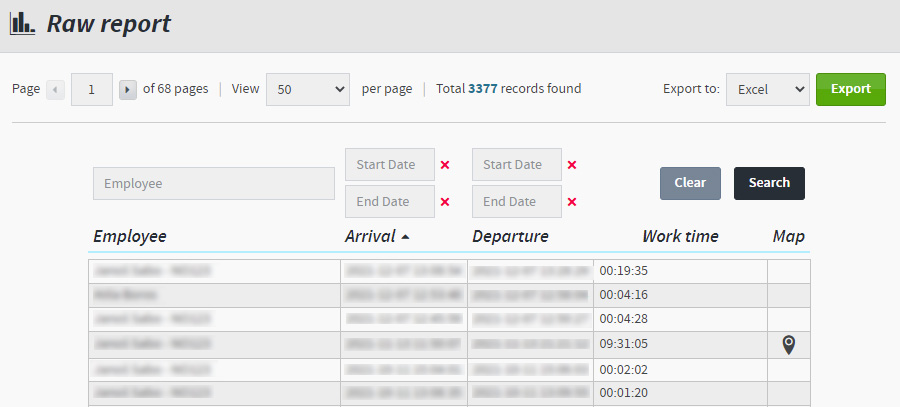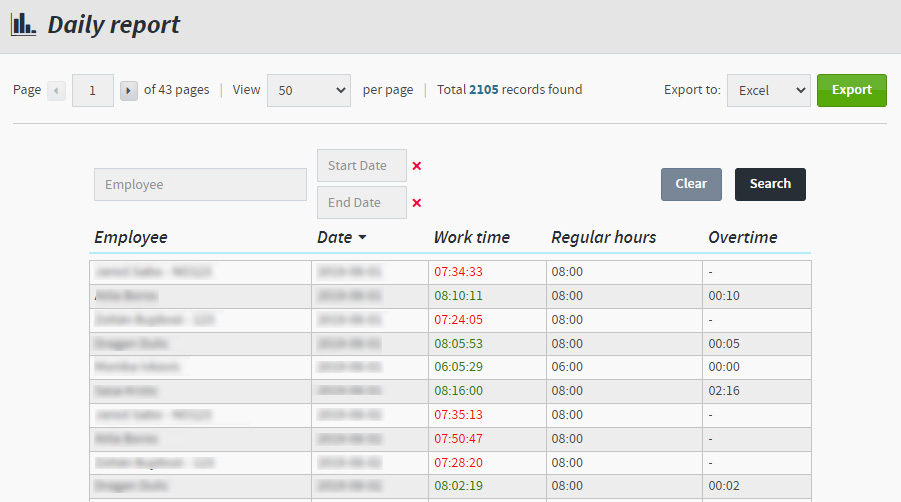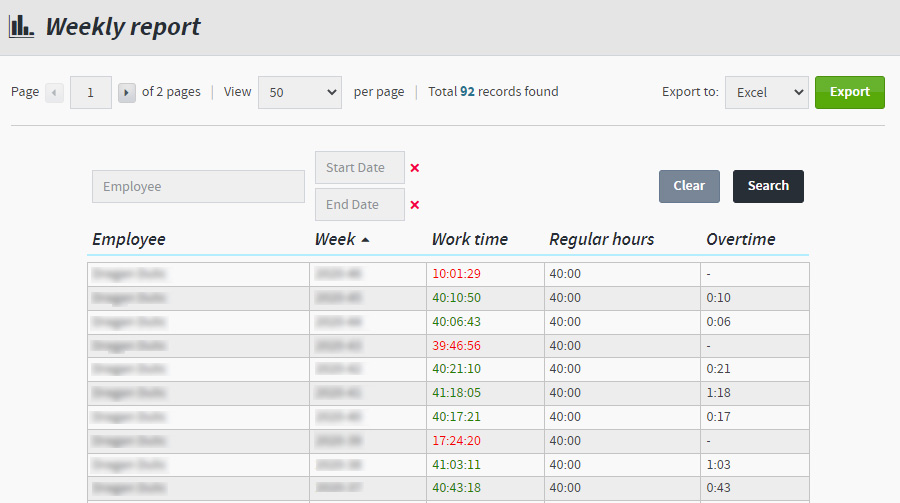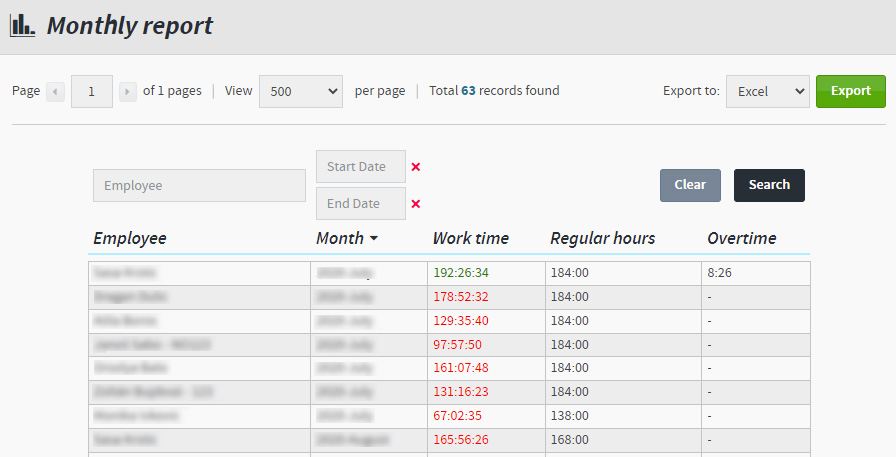 Integration with your HR / Payroll system

EasyTime enables exporting raw data into the following formats: XLSX, CSV and PDF.
Also, by using RESTful API (Application Programming Interface) you can integrate EasyTime data with your existing HR / Payroll application.